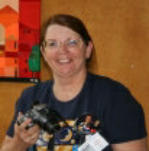 For more news and
interviews, go to
Sue's / John's
André Rieu fans
Harmony Parlor
fan web site.
Click
HERE
.
Sonja's dormant
Translations
web site
(2002 - 2008)
contains more
information.
Click HERE.
last update: May 28, 2022
Location of visitors who ever visited this website.
Currently a few fake Rieus are misleading the fans on Facebook, Twitter, Instagram, Pinterest.
Be sure that the real André Rieu never writes messages to fans on Facebook, via PM or otherwise.
He'll never ask for money or whatever. He has no adopted son, he does not announce concerts or
Meet and Greets on Facebook. The right information can be found on his official website:
www.andrerieu.com.
So please report and block these fake persons. Instructions (from André's Facebook page) how to
do that, click HERE.
Click on the maps to see where our visitors come from (past 24 hrs).
Announcement by André Rieu, due to the Covid-19 situation:
The July concerts 2021 on the Vrijthof in Maastricht will be postponed again, to 2022.
Also the Christmas concerts 2021 in the MECC in Maastricht, will be postponed.
Tickets remain valid for 2022.
For other concerts: check André's website www.andrerieu.com.
Location of visitors who are watching right now.
November 30, 2021.
Back on Tour!!
After a corona break of 20
months, André and his group
are happy together
on track again, for the first four
concerts in Lisbon, Portugal.
December, 1,2,3,4, 2021.
Click on the picture for a
review on the first Lisbon
concert.
Fall 2021:
Micaëla Oeste soprano, Maja Jasinska flute player,
(Martine Wijers piano, replacing Stéphanie Detry), and
Justinas Kaunas violinist, replacing Martine Wijers.
December 25 and 26, 2021.
L1mbourgeois, Limburg TV
broadcast two interviews by
Jo Cortenraedt
about the Lisbon concerts.
Click on the picture.
December 26, 2021.
Linda's Winter Month.
Dutch TV program, SBS 6,
presenter: Linda de Mol.
Very long interview with
two guests: Britt Dekker
and André Rieu.
Click on the picture.
January 25, 2022.
The Netherlands are lifting some of the Covid measures again.
Hotel DuCasque replaced the aging webcam in July 2014, facing the Vrijthof square in Maastricht.
Since November 2018 "Webcam-Maastricht" added another webcam overlooking the river Meuse,
from café-restaurant "The Piepenhoes". We can see their own outside terrace along the river,
and the ancient Servaes Bridge.
Since January 2022 "Webcam-Maastricht" added another webcam to the Vrijthof Square, from the side.
Please click HERE to see the images of these three high quality webcams.
February 14, 2022
André Rieu and the Johann Strauss Orchestra
started the new year 2022 with two sold out
concerts in Madrid and Barcelona (Spain).
André Rieu beams with happiness on
Valentine's Day in Barcelona!!
Click on the picture.
Photo credits: Marcel van Hoorn.
March 11, 2022.
The entire month of March
André Rieu and his
orchestra are touring again
the USA and Canada.
For a review on Dutch TV
"Shownieuws", click on the
picture.
We also added a private fan video
(thanks Brenda!) and some
Facebook photos,
posted by André and orchestra
members.
March 24, 2022.
In the Dutch TV program
"Shownieuws"
Pierre speaks about how sad
they are to finish the North-
America tour again, due to
Covid-19.
Click on the picture to
go to the USA-page
and scroll down the page.
March 24, 2022.
André Rieu reschedules his concerts in Tacoma and Vancouver due to Covid-19.
André Rieu on Facebook:
Dear fans,
We have been so excited to tour the US since the beginning of March 22 and enjoyed so many
wonderful concerts with all of you, our dear fans.
Unfortunately now we have very sad news from Portland. Again Covid has put a halt to our tour.
More than 20 of our group tested positive. So we are forced to postpone the two remaining
concerts.
We are so sorry for the fans in Tacoma and Vancouver.
Of course the concerts will be rescheduled and tickets will remain valid. We would love to have
seen it differently. New dates will be communicated as soon as possible.
Thank you for your love and support as always.
April 27, 2022.
King's Day in the Netherlands.
This year the royal family celebrates King Willem-Alexander's 55th birthday in Maastricht.
Click on the picture to celebrate the day with the Dutch people in the city of Maastricht.
May 27, 2022.
During April and May 2022
André and the JSO toured
the UK, Ireland and Germany.
We created a page with impressions of the
concerts in Glasgow (Scotland), Dublin
(Ireland) and Cologne (Germany.)
Click on the picture of the German popular
band: The

Höhner,

as a surprise in Cologne.
May 2022
Ukrainian girl Nicole can play the
Maastricht town hall carillon with
Frank Steijns.
Click on the picture.
May 27, 2022.
In Memoriam:
Alijda Huisert-Smit (99) NL.
(Sonja Harper's mother)
Sadly my sweet wonderful Mom did not quite
make her 100th birthday (July 2). She
peacefully passed away on May 27th 2022. My
brother and I were with her till the end.
Click on the picture.